By:
Madison Kimbro
Source:
kyma.com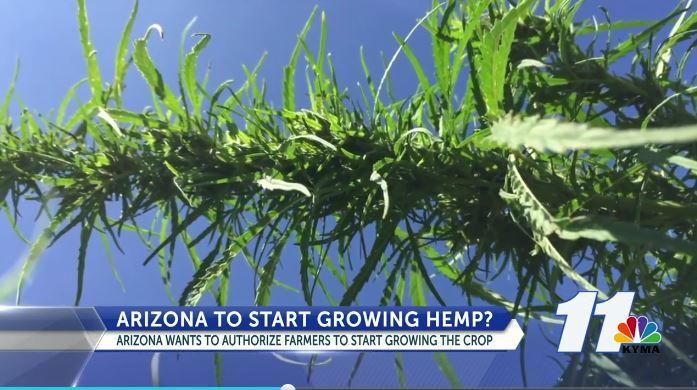 Yuma, Ariz. -
Arizona could possibly become a Hemp producing state. On Monday, the house gave approval to SB 13-37 which governs the state of Arizona's Department of Agriculture to start growing Hemp.
Industrial Hemp is a relative of the cannabis family and some people relate it to marijuana, however industrial hemp can be used for ropes, clothing, food and even hygiene products.
Paul Brierley, the Executive Director of the Yuma Center of Excellence for Desert Agriculture tells us why Hemp may be a desirable crop for farmers in Yuma.
"The current legislation might allow us to produce it in Arizona and what the farmers might like is an alternative crop, preferably a rotation crop, that can be grown in the summer. If it can produce more profit, if it's good for the soil and it uses less water, then these kind of features would make it a really viable alternative crop for the farmers, said Brierley."
Before the bill can get passed, it has to go through the senate and a main component of the bill would solicit testing requirements to ensure that farmers were in fact growing Hemp and not marijuana.