By Jennifer Harper
Source:
washingtontimes.com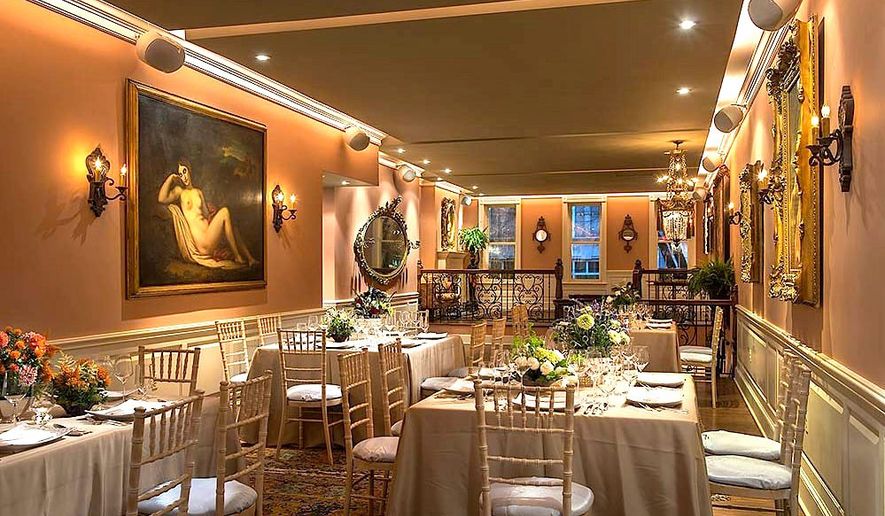 Industrial hemp activists make their case at an "all hemp" luncheon staged in an elegant townhouse called Elizabeth's on L, just north of the White House.
Press, the public and politicians pay attention to marijuana legalization. Now they can also take a peek at "industrial cannabis" — or hemp. The groups Vote Hemp and the Hemp Industries Association staged a unique outreach on Wednesday in the nation's capital for journalists and the legislatively minded.
They want the federal government to ease restrictions on commercial hemp farming — and have filed a new petition with the Drug Enforcement Administration to have hemp removed from Schedule 1 of the Controlled Substances Schedule. They have support from a bipartisan group of lawmakers including Sens. Rand Paul, Mitch McConnell and Ron Wyden, plus Reps. Jared Polis and Thomas Massie — who point out that industrial hemp is a $500 million marketplace. In a word, it's complicated.
All that aside, the two groups host a midday meal and press conference to get their point across. Behold, it's the "all hemp menu," at Elizabeth's on L, an elegant townhouse event site just a few blocks north of the White House.
Creative proprietress Elizabeth Petty herself shares a few details with Inside the Beltway. Among many things, guests will enjoy parsnip soup with lemongrass, hemp milk cheese with smoked paprika, baby kale salad with hempseed vinaigrette and shaved asparagus, hempseed and cumin tortillas with portobello mushrooms and cabbage slaw, plus hemp ice cream on a tide of buttermilk foam.
Former Rep. Dennis Kucinich and his wife Elizabeth attended; she was on the speaker's roster; he was not. On the agenda: legislative progress regarding hemp cultivation and legalization, plus current hemp farming projects underway in 2016. And who knew? Heavy on omega-3s and protein, hemp seeds and oil turn up in a multitude of foods and cosmetics, while hemp fiber ends up in textiles, paper, clothing and biofuel.
Both the House and the Senate introduced their own versions of the Industrial Hemp Farming Act, which would remove federal restrictions on the cultivation of industrial hemp, "the non-drug oilseed and fiber varieties of cannabis."