Hemp Event
by Hemp Technologies & Hemp Ace International
Source:
eventbrite.com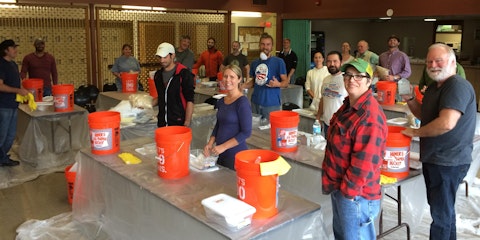 LOCATION
Montego Bay Convention Centre
(Room to be Provided after Registration)
Montego Bay
Jamaica
DESCRIPTION
Hemp Technologies
and
Hemp Ace International
are very pleased to present this independent workshop in conjunction with Build Expo Jamaica, an annual science-based, visionary design and construction event focused on bringing people together to build ​the future! We hope you will also attend Build Expo Jamaica while visiting Montego Bay (
separate registration
) ~ our own Joy Beckerman will present at this global meeting of the minds!
Hemp Technologies
, builders of the first permitted hempcrete homes in the U.S., is uniquely positioned and proud to offer their Hempcrete Workshop participants a world class team comprised entirely of industry leaders, experienced hempcrete builders and professional instructors from around the globe who are immersed in sustainability, industrial hemp and green building. This Workshop includes fascinating presentations on the science and use of hempcrete, along with complimentary whole healthy house building applications. Participants will also hand-mix and form their own hempcrete blocks!
Don't miss an opportunity to attend one of our captivating Hempcrete Workshops ~ you can find our complete schedule at
www.HempcreteWorks.com
!
Renowned industrial hemp instructor Joy Beckerman will conduct this engaging Hempcrete Workshop, and will be joined remotely by our globally recognized President Anndrea Hermann, M.Sc, B.GS, P.Ag. and larger than life Co-Founder Greg Flavall, who will participate via live Skype video from Canada and New Zealand. There are over 50 years of combined industrial hemp experience between these three internationally renowned hemp industry leaders
.
Click here
to learn more about Joy, Anndrea and Greg.
Hemp Technologies

is a world leading supplier of hempcrete building materials, and provides design, technical, and building services to the global community. Hempcrete, a long since known non-structural construction infill made from industrial hemp and a lime-based binder, provides the healthiest possible construction for a safe, high quality indoor air environment. It is mold-resistant, rot-resistant, fire-resistant and pest-resistant. Hempcrete is a carbon negative, carbon sequestering building material that is durable and recyclable, lasting hundreds of years. Hempcrete regulates temperature and has a high vapor permeability, so it can absorb and release water, allowing it to respond to changing humidity levels and creating a low embodied energy "breathable wall." In many climates, a 12" hempcrete wall will facilitate app. 60⁰F indoor temperatures year-round.

Join us and learn from the experts!