By Nicolas Bergin
Source:
journalstar.com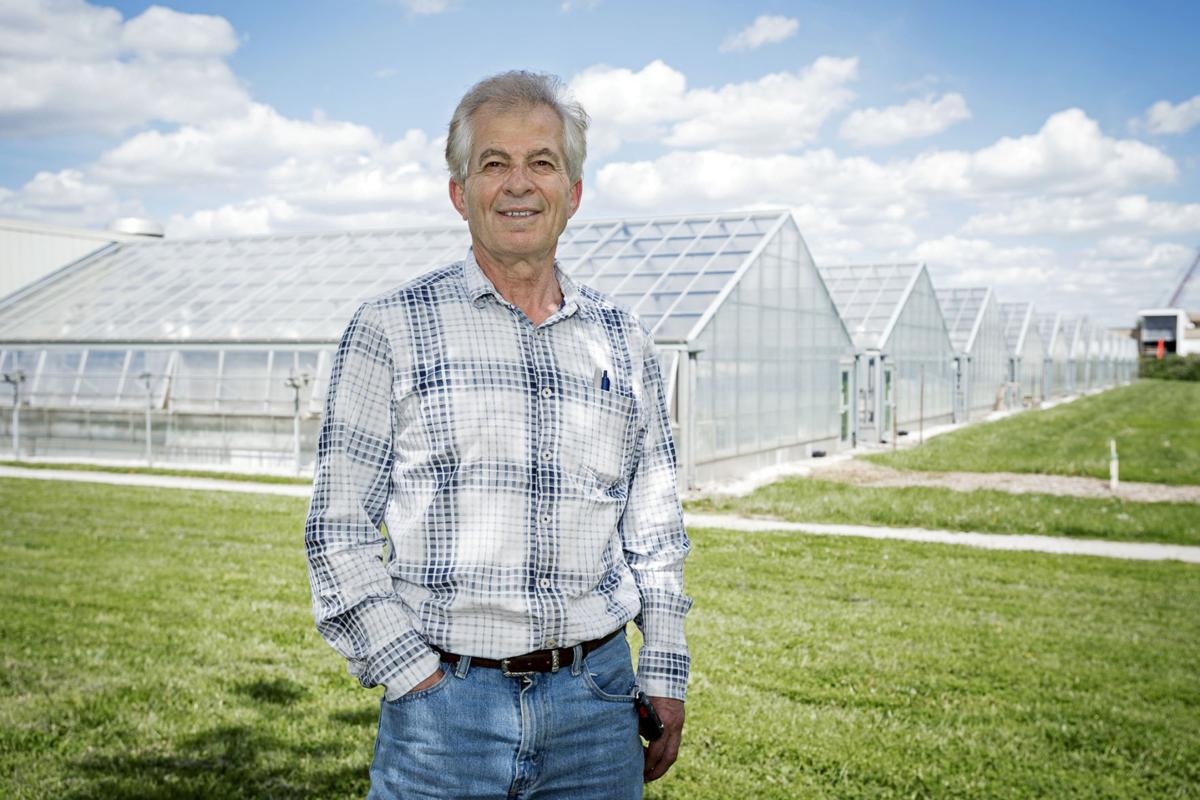 Ismail Dweikat
Research to turn one of Nebraska's most prolific weeds into a cash crop for the state's farmers has been ensnared by bureaucratic red tape.
University of Nebraska-Lincoln's Department of Agronomy and Horticulture had hoped to sow two acres of industrial hemp near Mead this year, but the project has been scrapped because of the snail pace's of getting approval from the U.S. Drug Enforcement Administration to import seeds.
"I think it will take an act of God for us to get that permit and get everything squared for us to plant this year," said Héctor L. Santiago, assistant dean of the department's Agricultural Research Division.
UNL officials have been working with the DEA for more than three months but still have no idea when the application will go through allowing them to order seeds from Canada.
The non-psychoactive cousin to marijuana, hemp has been an illegal crop for decades even though food, oil, fiber-reinforced polymers, soaps, rope, neurological medication, textiles and other products made from it are legal and gaining popularity in the United States. Industry estimates report more than $580 million of annual sales, according to a
2015 Congressional Research Service report
.
The hemp seeds have to be certified to produce less than .3 percent of tetrahydrocannabinol, or THC, the chemical that causes the marijuana high.
It's illegal to move hemp seeds across state lines, so UNL can't simply get some from another college with an established program.
"It doesn't make any sense. Everybody agrees with that," Santiago said. "But to our knowledge, you cannot do that. If you have a permit, you're allowed to import seed from elsewhere (outside of the United States) but you're not allowed to move it across states."
Two years have passed since the 2014 Farm Bill opened the gates to grow hemp for research in the U.S. While colleges in other states, including Colorado and Kentucky, have robust research programs, Nebraska is still struggling with regulations and bureaucracy.
The holdup has put the state in the back of the race to develop plants for the booming industry.
Ismail Dweikat, lead researcher for the proposed UNL study, said the research would have looked at a variety of factors including different growing conditions, dryland versus irrigated, plant spacing, nitrogen rates, harvesting techniques and the economic viability of hemp as a crop.
Omaha-startup Bastcore had hoped to work with UNL on the study but instead is looking at setting up a facility in Colorado, which expects to see 5,000 to 10,000 acres planted outdoors this year by both researchers and private farmers. Bastcore is developing machines to process hemp by turning it into woody pulp and a cotton-like fiber.
"What the DEA has done repeatedly now over the past several years is they withhold these permits until the last possible minute and they're doing this on purpose to mess everything up," Bastcore founder John Lupien said. "There is no reason it should take months and months."
The Kentucky Department of Agriculture sued the DEA in 2014 after the agency seized 250 pounds of seed the state planned to use for hemp research projects. The DEA eventually backed down and the state was able to move forward with its plans. Universities and farmers planted more than 922 acres in Kentucky last year, according to that
state's Department of Agriculture
.
At least 28 states, including Nebraska, have adopted laws related to industrial hemp ranging from preliminary studies of the industry to authorization of commercial industrial programs, according to the
National Conference of State Legislatures
.
In Nebraska, only colleges can legally grow hemp. So far, UNL is the only school to apply to do so, according to the Nebraska Department of Agriculture.
While the DEA permit to import seeds will come too late to plant this year, it will allow research to move forward next year, Santiago said. Once the permit is in place and seeds are here, it's likely UNL staff will propose additional projects.
Researchers at the University of Nebraska at Kearney have discussed growing a few hemp plants in a greenhouse there to learn how to test the plant for THC levels, said Allan Jenkins, a professor of economics. They have not gotten far enough along with the plans to begin filing paperwork with the state and federal government.
"Planting outside is a little bit of a challenge for us here at UNK because there is so much naturalized hemp in the area there are some cross-pollination issues," Jenkins said.
It's still a long way from research to hemp being a viable row crop in Nebraska. Many supporters, including Lupien, have called on the state Legislature to open hemp cultivation up to all farmers.
"We need to be able to grow for commercial purposes," he said. "This could be a really big industry for Nebraska."