By
Jerard Fagerberg
Source:
pastemagazine.com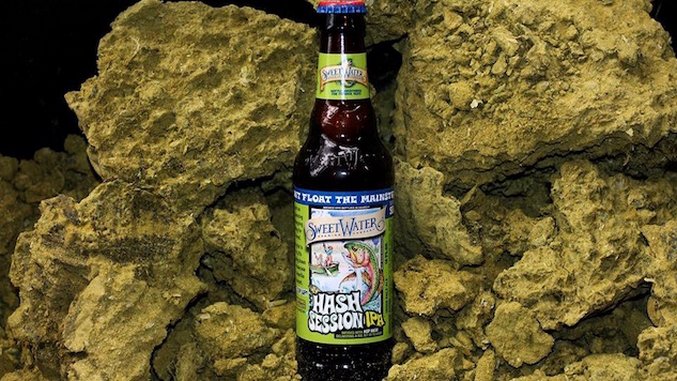 With the rapid decategorization of marijuana, it's no wonder that experimental brewers are working the groovy plant into their brew kettles more and more. Despite the
protest of the federal government
, the prohibition on recreational marijuana use is already in the process of being repealed, and no one loves celebrating the repeal of prohibitions like breweries.
April 20 is a special holiday every year that's dedicated to relaxation and indulgence. It's not exclusively for burnouts, though. Whether you smoke or you don't, you can still celebrate the occasion by inhaling a couple of these pot-inspired brews.
Dank Beers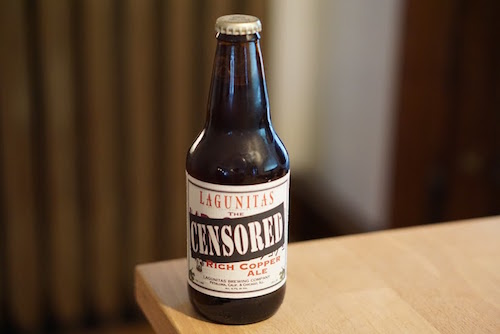 You can make weed beer without actually making weed beer. Hops and marijuana both contain terpenoids, compounds that give the plants similar characteristics. In fact, both fall into the taxonomic family Cannabaceae, so it follows that you could create a fairly stinky beer with the right treatment of the right hops. Dozens of bloodshot brewers have noticed this and created beers that pay homage to their other favorite vice.
---
Oskar Blues Pinner
Oskar Blues' "throwback IPA" throws back to a very specific era — the 1970s. With its gigantic floral aroma and slogan of "can I be blunt?" it's pretty clear that the brewers over at the Colorado-based brewery were trying to evoke their favorite regionally legal plant when formulating Pinner. Urban Dictionary defines "pinner" as, "a small marijuana cigarette rolled tightly, and lacking in marijuana content," which makes sense for this beer, as its scent isn't as cannabinoid as some other dank beers on this list, but its widespread availability makes it one of the easiest weed-teasing beers to get your hands on.
---
Lagunitas Censored
Look at the barcode on the label of the next Lagunitas bottle you drink. You'll notice the serial number ends in 420. The crew at Lagunitas has never been shy about their love for Mary Jane, as evidenced by their Undercover Investigation Shut-down Ale, which irreverently pays tribute to the day in 2005 when the California Department of Alcoholic Beverage Control tried to
shut down the brewery
for allegedly hosting weekly weed parties. Four years before that, they were pissing off the local authorities by trying to push a brassy copper ale through the Bureau of Alcohol, Tobacco, Firearms and Explosives under the name "Kronik." That did not pass, and Lagunitas slapped a big sticker over the label and re-named the brew Censored. It still persists as one of the best emulations of ganja out on the market.
Mt. Shasta Mountain High IPA
Based in Weed, Calif., and owning the illustrious URL WeedAles.com, Mt. Shasta Brewing Co. is by far the frankest brewery when it comes to showing their ganja pride. With beers named Shastafarian Porter, Weed Golden Ale, and Sour Diesel and the slogan of "try legal weed" emblazoned on their bottle caps, it's pretty unambiguous. With plenty of citrus and an au-natural pine bite at the end, their Mountain High IPA has the closest kinship with cannabis, and it's a worthy alternative if you have one of those jobs where they randomly test your hair.
---
Ale Industries Cherry Kush
Most dank ales are IPAs, which makes sense, but is frankly kind of easy. San Francisco's Ale Industries takes the head shop aesthetic and recreates it with no hops at all. This "California tea beer" is made with all Cali products, including fresh cherries, though it still has that telltale atmospheric aroma that hopheads and stoners alike cherish. How do they do it? Chamomile and an array of other spices. This beer's first incarnation was the Orange Shush (it was censored by the BATF), which was a lot more dank, but the follow-up is a far more refreshing beverage.
---
Hop Hashes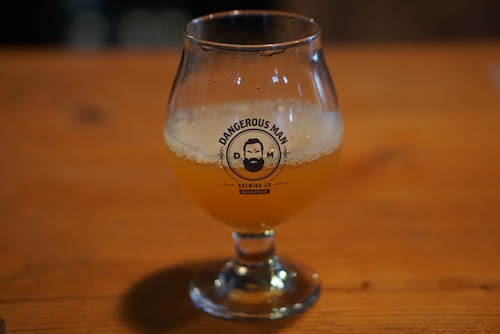 Think of hop hash as the keef from the hop processor. Basically, it's the resin that's left after the hop plants have been ground into pellets and removed from the machine. Sticky like traditional hashish, hop hash is an exceedingly rare hop replacement used in brewing because it's crystallized, concentrated dankness makes it the perfect tool for brewing extremely potent marijuana-esque beer.
---
Sweetwater Hop Hash Imperial IPA
Sweetwater Brewing pioneered the marijuana beer with their 420 Extra Pale Ale, and the Atlanta brewery famously barked Lagunitas off their turf for using 420 in their marketing. That's how serious Sweetwater is about making sure they're the pre-eminent weed-inspired brewhouse in the country. They've also pioneered brewing with hop hash, as their Hop Hash imperial IPA is the largest in production to use pungent resin from the hop pelletizer to brew their beer. The relatively low (for a double IPA, anyway) ABV of 7.8% makes Hop Hash a little less potent than the substance that inspired it, but that just means you can chief a few more sips before you pass to the left.
---
Dangerous Man Hop Hash IIPA
Since their founding in 2014, Minneapolis' Dangerous Man has celebrated 4/20 in one way or another. In their inaugural year, they brewed a brown ale that incorporated toasted hemp seeds, but this year, they've gone the hop hash route, purchasing a stock of sticky icky from Crosby Hop Farms and using it as the additive for their new double IPA. The beer is also dry-hopped with Chinook, Columbus, and CTZ hops, making it basically liquid marijuana. Only 10 barrels were brewed this year, but the brewery still has leftover hash that they plan to work into their production schedule.
Hempen Ales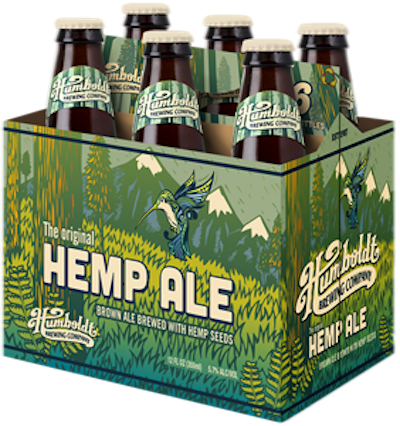 An
unofficial beer category
that's gaining popularity amongst renegade beer-makers, the hempen ale is a beer that incorporates real hemp in the brew. Introduced to the North American commercial market by Frederick Brewing Co. in the 1990s and re-popularized by Redhook and Hilliard's in 2013, the pseudo-style has only become more popular with the decriminalization of weed. Though they're still rare to find, nothing gets you closer to drinking a glass of the
other
bud.
---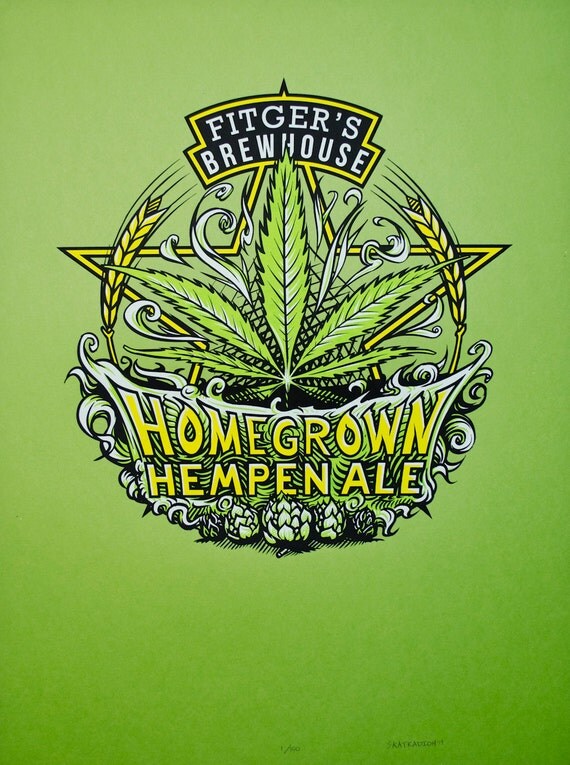 Fitger's Homegrown Hempen Ale
Fitger's Brewhouse likes to call their annual ale brewed with ground hemp seeds "The Gateway Beer." Even though the beer itself contains no THC, it has something of an addictive quality, driving droves of drinkers to the Duluth, Minn., microbrewery to sample the one-batch-per-year Homegrown Hempen Ale, which is brewed in honor of the Homegrown Music Festival. The festival isn't explicitly a celebration of marijuana, it's just Fitger's' take on the term "homegrown" — something they embody in this musty, citrusy copper ale.
---
Humboldt Brown
Humboldt Brown used to just be called Hemp Ale, but somewhere along the line, Humboldt Brewing balked (or was made to balk) and rebranded, though they still feature a pot leaf on the associated glassware. Made with toasted hemp seeds, the beer is earthy and toasty, with only a hint of that oily hemp flavor buried in the malt. Formatting the brew as a brown ale was the perfect way to accentuate the hemp character while also tipping a cap to the warmth and herbal flavor found wrapped up in a joint.
---
Mancäve Hippie Joe
Last year, thanks to Measure 91, weed became legal to grow, buy, and use in Oregon. Locals Mancäve Brewing decided to celebrate their unprecedented access to pot by infusing an IPA with hemp flowers — the male strand of the hemp plant from which bong fodder is cultivated. A true original on the commercial scale, Hippie Joe was a veritable media sensation and, more than likely, a harbinger of things to come for the brewing industry.