By
Brendan Zarkower
Source:
bupipedream.com
Sophomore Kaelan Castetter partners with other students to market legal, THC infused alcohol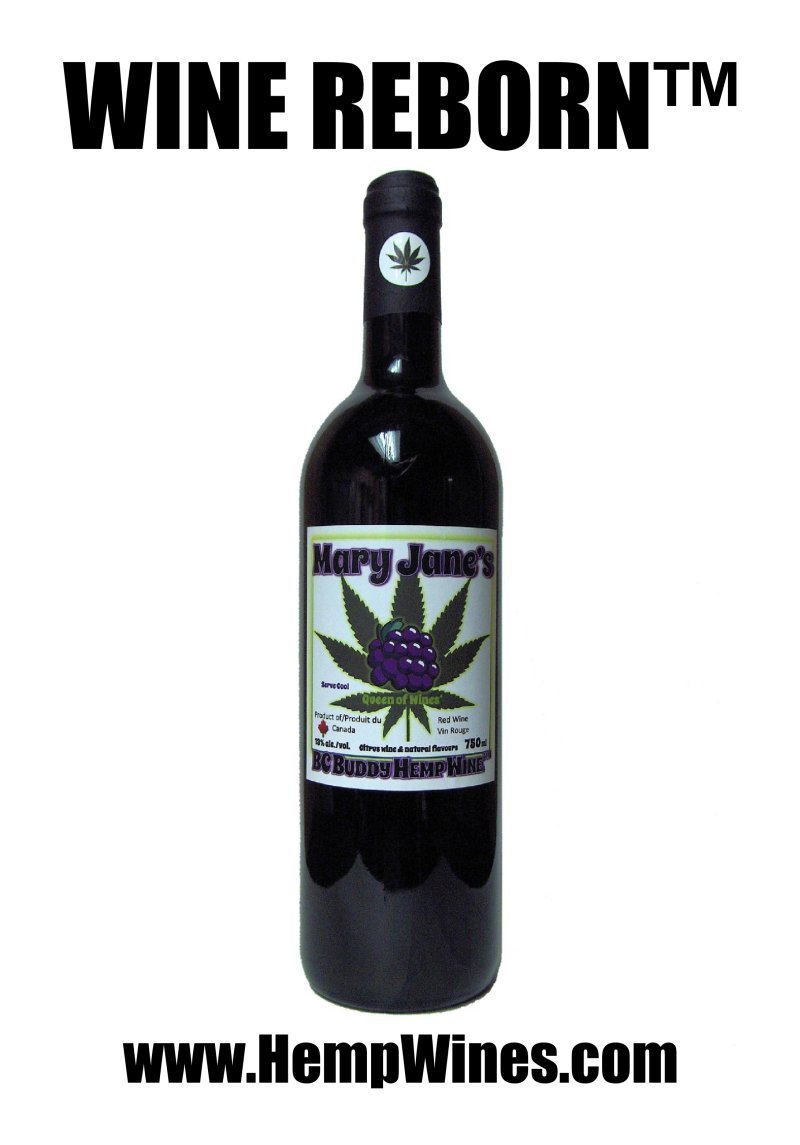 A student-run startup is attempting to tackle the wine market with a distinctive product — hemp-infused wine.
Innovative Bottling Solutions was founded by sophomore Kaelan Castetter last summer as a continuation of a venture started by his father in the 1990s. The initial hemp wine venture was shut down by government regulations that have since changed, and it has inspired Castetter to improve upon the idea and expand the concept.
"We are using a unique oil from the hemp plant that delivers a distinctive flavor and aromatic quality," said Castetter, who is majoring in political science.
According to Castetter, since the wine contains less than four percent THC — the psychoactive ingredient in marijuana — it is legal under federal regulations. The wine, which tastes of hemp, is in high demand. He described it as a different kind of taste than normal wine, though the amount of THC is too small to elicit the feeling usually associated with hemp.
He sees target markets on college campuses and at festivals around the country, though he has his sights set on the Finger Lakes region at first. He said that he is excited about the product because it is something that hasn't really been done before.
"Wine has yet to be brewed in the United States with hemp in it," Castetter said. "There are some beers, but they haven't been successfully marketed."
Castetter says that the company's "proprietary extraction method" is what makes the product unique. This method is the means by which the hemp oil is infused with the wine, and it opens up a lot of options for his products.
"The great thing about this is flexibility," Castetter said. "We can add this to any variety, whether it's an expensive French wine, champagne or rosé."
On the production end, Castetter has partnered with a student from another school to perfect the process. Ben Herrara, a Cornell University senior majoring in food science with a minor in viticulture — the study of grape cultivation — is head of production.
"Right now I am working on formulation, trying to figure out what tastes the best," Herrara said. "As we grow I'll focus on the scaling of production and things like that."
Herrara, who became involved with the venture when Castetter reached out to the Cornell viticulture department directly, shares Castetter's impression that the market for this product is large and untapped, possibly due to the legal stigmas around the product.
"The only thing really holding us back right now is capital," Cassetter said.
In terms of managing capital, Castetter has turned to several fellow BU students to help run the financial end of the business. Sam Debessay, a junior majoring in business administration, is working on the quantitative components of the start-up along with Rohan Nayyar, a senior also majoring in business administration.
"This wine with the qualities of hemp is an innovative concept," Debessay said. "The margins are good, because it's alcohol, and there's minimal competition nationally."
The company has entered on-campus competitions in the past, including the Entrepreneurship and Innovation Partnerships Idea Pitch competition, but they have yet to receive any funding through these means.
Future plans for Innovative Bottling Solutions consist primarily of trying to find funding by attending venture capital fairs and entering more local business competitions.
Castetter acknowledges that his business is unlike many that are receiving funding through these means, but remains committed to the cause nonetheless.
"I was laughed out of a lot of wineries, because of my age and my idea," Castetter said. "But after this takes off, we'll see who is left laughing."